Foreword to the Blandford School Summer Magazine July 1940 1.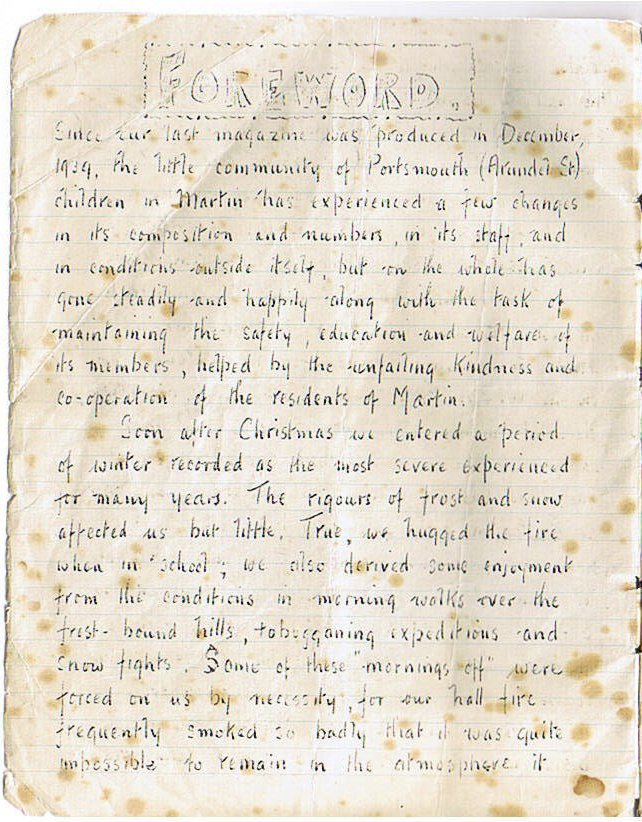 Date

1940

Comment

Evacuees from Portsmouth came to Martin at the very beginning of the Second World War and were billeted with local families. They were given the Blandford Hall for their school and their headmaster, Mr Jordan, set about devising a programme of education for them without any equipment or resources other than those he could find locally. Three editions of their school magazine can be found in this archive, some as transcription due to the delicate nature of the original material, along with an article about Mr Jordan, recalling his experience of those years in Martin. Note in this issue Mr Jordan urges parents who didn't return their children after the Christmas and Easter visits home to return them to safety in Martin.

Additional information

Click on text image to read more easily.